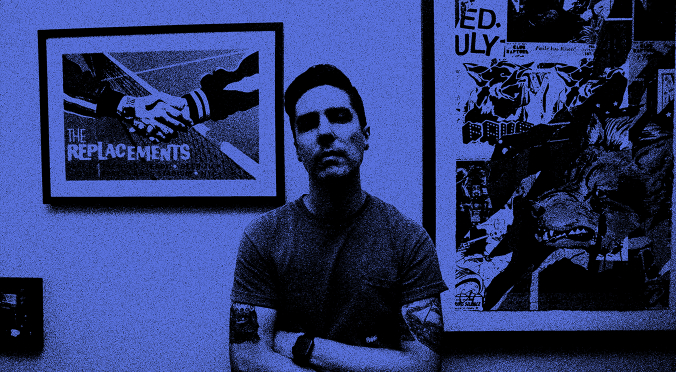 Evan grew up in a small-town outside Boston. He began his journey as a designer and front-end engineer over 20 years ago—when he was only 13 years old. At the time, he had 50 free hours from AOL, a Stratocaster knockoff guitar, and a need for a website for his first band. He quickly jumped into teaching himself code and... Microsoft Paint—even more quickly moving onto Photoshop. The internet presented itself as an endless place to learn. This struck a hunger inside him for knowledge and an ability to figure out how to do things.
Life found him continuing to record and perform music. He settled in Connecticut to study design, marketing, and video production. He would tour and record music during breaks from school. The day after he graduated, he moved to New York City to work in the music industry.
The majority of this period was spent at Atlantic Records-owned, Fueled By Ramen, as their sole designer and engineer. There he worked across all aspects of artist and campaign development—resulting in 20+ gold and platinum albums and singles.
After some time, he moved on from music to start working with brands—leading Complex's brand partnerships design team across two offices. Specializing in unique brand collaborations across product, events, and branded content.
From there, he took an opportunity to become Head of Design at Vice-owned digital creative agency, Carrot. He grew a small team from 5 to 25 people—while working with a wide range of clients from entertainment to luxury to philanthropy.
Most recently, he was VP of Brand + Creative at Stash. There he helped bring the fintech startup from 1 to 5 million customers, while leading their in-house agency and studio—a highly talented team of 15 working across strategy, design, copy, social, animation, and video.
Today he is spending his time consulting, being a heck of a dad to a wonderful 4 year old, listening to records, and exploring new opportunities.